Environmental conservationists and developers have long been uneasy partners at best and downright adversarial at worst. But that is steadily changing along with the evolution of mitigation banking. This win-win partnership has hatched an entire ecological restoration business sector and that sector's trade association is undergoing it's own sort of restoration. The National Mitigation Banking Association (NMBA) has been renamed the Ecological Restoration Business Association (ERBA). It's more than just a re-branding. Structural reorganization and an ambitious new advocacy platform are also in place.
Executive Director Sara Johnson explained the name change was adopted to give clarity to their messaging. "The membership included people with interests broader than just mitigation banking, and the change better represents the actual membership which includes people from all sectors of the ecological industries supply chain. That chain includes consultants, biologists, planners, attorneys, private companies, people who are looking into becoming a mitigation bank, property owners, and our NGO partners, such as the Nature Conservancy and the Environmental Defense Fund."
Johnson said she relishes the "opportunity to work on smart policy incentives for an industry that skillfully aligns conservation and resources stewardship with private sector investment interests, to work closely with the ERBA's leadership, and with each member company; these are businesses that care about their local economies and communities."
The structural changes were propelled by a desire and need to become a more efficient and effective trade association. The former NMBA had outgrown its capacity to effectively advocate for itself. They wanted staff to be highly responsive to the needs of the membership, while freeing the board up to "focus on setting strategic vision for the association for policy objectives." The decision was made to change the infrastructure "to a professionally run organization with the capacity to move forward on those objectives."
ERBA provides a space where skillful leadership and engaged members work together to secure and expand the future of this growing environmental sector. Where many see the current political climate as being hostile to the environment, ERBA sees opportunities to strengthen alliances between development and restoration.
Johnson notes the challenges of "regulations that dis-incentivize investment in the industry and disparities in the administration and procedural aspects of compensatory mitigation that cause uncertainty. Our current [ERBA] policy platform covers a few suggestions for legislative and regulatory improvements that would benefit the industry and permit applicants."
In developing its platform, the ERBA focused on permitting mitigation bank sites and developer-impact permits under Section 404 and ESA. It looked at those processes in the context of two questions that will drive congressional lawmaking: Will this request help permits get issued to developers more quickly? And will this request lead to lower costs for infrastructure projects? Meeting those political objectives without weakening environmental protections is key.
ERBA is also providing front-line support to jump-starting stalled efforts to modernize America's infrastructure. "At our recent policy conference, Congressman Garret Graves, Chairman of the House Transportation and Infrastructure Subcommittee on Water Resources and Environment, extended an invitation for the ERBA to work with his office on reform measures that will streamline permitting for infrastructure projects."
Helping "business friendly" lawmakers understand that ecological restoration is a powerful economic engine, and business in its own right, can help push legislation that will stabilize and support the industry. Many of the same districts that are hurting for quality jobs also have high levels of environmental degradation that offer valuable opportunities for inclusion in the ecological restoration industry - a multi-billion-dollar industry that currently provides 221,000 jobs and accelerates economic development in depressed areas. Refocusing perception towards appropriate regulation as a job-producer instead of a job-killer will spur investment in ecological restoration. West Virginia coal country is a great example.
In closing, Johnson offered this advice: "Stakeholders in the industry should engage with their state's congressional representatives to build a relationship and educate their office on the importance of this industry and opportunity for growth that will improve both our environment and the economy."
Sign up for the WildNotes Newsletter for more access to environmental news and stories!
ecological restoration, environmental compliance, infrastructure construction
Related Posts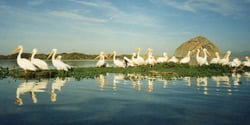 October 15, 2020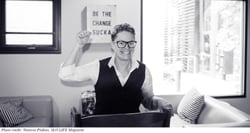 September 21, 2020