"Without Wildnote, a wetland delineation with over 200 features mapped took about a week's worth of time to QA/QC and complete paper data forms. A comparable wetland project using Wildnote cut the QA/QC time for data forms down to a day. The time saved in not having to decipher messy handwriting is worth it alone!" – Sheryl Creer, Botanist, Stantec
Digital Speed and Accuracy with Wetlands 4.0
Wildnote automation for wetland determination already auto-fills the wetland indicator status for all plants, calculates plant dominance, and completes the Prevalence and Dominance worksheets for you - all while working offline, in the field. The Wildnote Web App then lets you complete QA and get your reports out fast! You can thank the people already using the platform for inspiring these environmental compliance efficiency gems in our latest update, Wetlands 4.0.
New Field Data Collection Tools on the Mobile App
Complete regional plant lists make it easier to work across multiple states
Smart, searchable Munsell Soil dropdown list
Photos for each vegetation section for easy QC back in the office
Auto population of the Summary of Findings
Mobile calculations and auto-fill for indicator status, dominant species, dominance test worksheet, prevalence index worksheet, hydrophytic vegetation indicators, and FAC-Neutral Test
Dynamic locations lets you add sampling points on the fly
EOS Arrow integration for sub-meter accuracy
Do you use the USACE Ordinary High Water Mark form? We've got that too!
Collect, Manage, Report - Better Data, Less Headaches

Developed for wetlands, these updates simplify and accelerate all environmental compliance reporting
Digital Data Management Updates on the Web App
Editable grid lets you edit multiple data sheets in one grid view
Bulk Export across a date range with data sheets automatically ordered by Sampling Point ID
Photo Sheet Export - 4 photos, each showing sampling point, date taken, and caption, with sections for writing intros and summaries/footnotes

GDB and GeoJSON Exports

for ESRI integration
Revolutionize Your Workflow and Clear Your Desk

Adopting a digital workflow creates new opportunities and new ways of approaching tasks. Our Dev Team works hard to continually improve Wildnote to maximize the data management potential of cloud computing. When documents are in the cloud, they aren't on your desk.
Project Managers love the post-processing and reporting speed afforded by Wildnote. With these new improvements, there are more ways than ever to quickly produce a professional looking report.



Bulk Single Sync

lets you queue up single surveys to auto sync one at a time for faster data transfers

Survey Status setting helps Project Managers track surveys from draft status through to report
Use the new report builder for even more control
Choose which questions and answers you want in your report by tagging them
Add your own custom header
Control the question and answer layout
Choose which photos to include in your report
Our customer-driven development puts you in the driver's seat. Experience the joy of a compliance monitoring workflow that works - so you can Go Fast and Get it Right!
ecological restoration, biological surveys, environmental compliance, USACE regions, wetland delineation form, wetland calculations, wildnote features and updates, photo management
Related Posts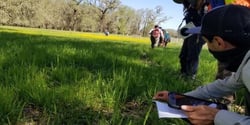 June 03, 2021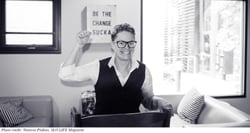 September 21, 2020