Students attending the Swamp School now utilize Wildnote Wetland, the leading wetland delineation technology solution, as part of their training
For Immediate Publication -
Angier, NC & San Luis Obispo, CA - August 25, 2021 - Beginning today, the Swamp School is using the leading wetland technology platform, Wildnote Wetland, in their classes and training programs. Wildnote Wetland is a mobile field data collection app with a web-based data management and reporting platform that supports wetland professionals performing delineations, stream assessments, and rapid assessments to determine wetland health. It is a key component of the broader Wildnote environmental compliance automation technology platform.
"The Swamp School is committed to providing a cutting-edge education for modern wetland scientists, who expect technology solutions to better their work. Wildnote elevates our curriculum, making the Swamp School the only wetland training program in the U.S. to offer a mobile technology component. We look forward to working with Wildnote to help our students perform more accurate and reliable delineations and to advance the state of the art in wetland evaluation technology." - Marc Seelinger, Senior PWS, Swamp School Founder
According to the recent study Six Strategies to Advance Ecological Restoration (March 2020), "The number of competent restoration scientists, managers, restoration entrepreneurs, and practitioners is insufficient to meet global ecological challenges." And "current teaching strategies may not be providing these professionals with the cross-disciplinary knowledge required for ecological restoration". The partnership between the Swamp School and Wildnote can help address both of these issues by increasing the productivity of wetland professionals with the tools necessary to produce better ecological restoration outcomes.
"We're thrilled to be chosen by the Swamp School as their technology partner for wetland delineation training. Being selected acknowledges our thought and product leadership in technology for evaluating wetland health. This partnership will not only put our product into the hands of hundreds of wetland professionals, but it will also allow us to learn from the Swamp School team and their students to develop our industry-leading platform further." -Kristen Hazard, Wildnote CEO
To continue your wetland education visit https://SwampSchool.Org
Don't wait to modernize your fieldwork. Visit WildnoteApp.com to start your free trial.
Based in Angier, North Carolina, the Swamp School offers post-secondary/college classes and webinars in wetland assessment, delineation and design, and other topics relating to the management of wetlands. The classes are designed to help environmental professionals enhance their skills and expand their business.

The Wildnote mission is to help protect natural resources by automating the process of environmental compliance. The Wildnote product is a cloud and mobile technology platform for environmental consultants that supports a broad array of disciplines including wetland delineation, biological monitoring, construction compliance, cultural resource management, and ecological restoration. Wildnote customers include global environmental engineering and consulting firms, regional environmental specialists, and mitigation banks. Wildnote is based in San Luis Obispo, CA.
Related Posts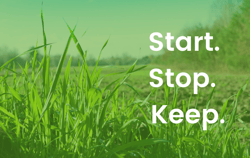 November 18, 2021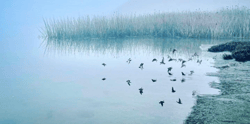 October 13, 2021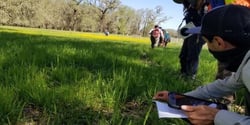 June 03, 2021