Do you want faster, more accurate, wetland delineations? Wildnote Wetland 5.0 is here! Best suited for wetland scientists who hate wasting time on repetitive and redundant tasks that have nothing to do with the actual evaluation of the presence of a wetland. It is made for those who want speed, accuracy, and consistency in their data collection and reporting so they can spend more time applying their scientific knowledge to the problem or task at hand.
Wetland Scientists Can Focus on the Science
Every year we learn more about the nuances of the work being done by wetland scientists based on differences in people's workflows and the USACE wetland regions they work in. As your technology partner, we aim to accommodate those variations and allow people to benefit from both automation derived from this platform and the ability to override that automation based on scientific expertise.
We send out a big "Thank You!" to all of our customers whose valuable feedback continues to guide our product development.
Wetland 5.0 is Released Into The Wild.
Wildnote Founder and CEO, Kristen Hazard hits the highlights in this short clip:
Digital Speed and Accuracy Just Got Better with Wetland 5.0
Wildnote's automation for wetland determination already puts you out front with auto populations, mobile calculations and dynamic locations, while complete regional plant lists make it easier to work across multiple states. The wetland photo report builder eliminates tedious formatting, downloading/uploading and worst of all – searching for the data that goes with each photo. Say "Goodbye!" to that. With wetland 5.0, we've continued to improve the mobile and web user interface. After all, why make all that good stuff if it isn't a joy to use?
Environmental Consultants Gain More Control and Precision
Integrating customer feedback into our product development roadmap puts you in the driver's seat for a better user experience. These improvements bring greater ease, accuracy, and more options.
GNSS Receiver Support for Sub-meter Accuracy
The GNSS receiver support feature allows the Wildnote mobile app to gather precise location data directly from an external GNSS device paired via Bluetooth for higher level location accuracy. Most mobile phone location services allow for about 10m accuracy for waypoints and this can vary wildly based on levels of connectivity to local towers and the satellite system. Connecting to a bluetooth EOS Arrow or Trimble R1 GNSS receiver increases accuracy and the range of meta data, based on the model being used.
Improved Data Collection Control in The Field
Answers to the Local Relief question now appear as single-select radio buttons, while Soil Textures questions are changed to a drop-down list. Eliminating typing gives greater ease and maintains consistency. Under harsh field conditions, radio buttons and drop-down menu choices can accidentally be selected. Now, all single-select answers, such as yes/no radio buttons, can now be deselected with a tap. And all drop-down menus now include a "blank" option so you can clear the field. Everybody needs an "oops" fixer!
Wildnote already saves you the hassle of carrying binders into the field with its Project Documents feature. Now, you can also save time by accessing outside data without leaving the app. Need to check to see what soil types occur in the region of your delineation? How about local hydrology? You now have direct access to Soil Web and National Hydrography Dataset Plus on your mobile device by clicking the link found in the brown helper "i" next to the relevant question on the form. For even more control, you can reset these links according to your preference.
Better Environmental Data Management in the Office
Once the fieldwork is over, we know you want to QA and get your reports out fast! That's where wetland 5.0 really shines. Just take a look at the editable grid improvements, easier navigation means more speed, less fatigue, fewer errors.


In addition to the Editable Grid, we've made other changes to keep you humming along with fewer interruptions.
Calculation Improvements
Auto calculations are a real timesaver. But some professionals want the ability to override the Dominance Test Worksheet and Prevalence Index Worksheet independent of one another, including all of the underlying assumptions. You now have that choice.
Reporting Improvements
You want it? You got it! Along with our extensive taxonomy framework that streamlines complex botany tasks, you can now also choose whether or not to include common plant names in your reports.
New Agency-ready Reports
Agency-ready reports are a Wildnote specialty. Three new modules help you move even more of your data from the field to the finish line with zero hassle. Wetland 5.0 automates reporting for Ordinary High Water Mark, California Rapid Assessment Method (CRAM), and restoration success criteria performance indicator data.
Experience the joy of a compliance monitoring workflow that works - so you can Go Fast and Get it Right
wetland delineation, wildnote features and updates, USACE, field data collection app, USACE wetland delineation form, Ordinary High Water Mark, restoration success criteria, Wetlands
Related Posts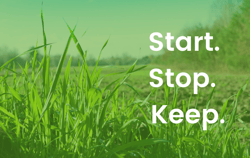 November 18, 2021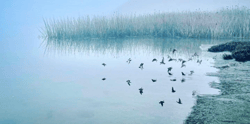 October 13, 2021