Awards, Accolades, and a New Design
Wildnote Inc. of San Luis Obispo, CA has been honored for industry leadership with awards for sustainability and innovation. The company's award winning mobile data technology and platform was created to solve inefficiencies of paper-based environmental monitoring and compliance tasks. Wildnote automates repetitive tasks and helps companies deliver more accurate, timely reports for a better bottom line. It offers pre-built agency-required survey forms that allow you to export reports in the exact format required by regulators. And you can also design your own custom forms.


By helping replace a paper-based workflow with a cloud-based workflow, Wildnote brings exceptional value, unmatched efficiency, surprising customer service and a data collection app that makes environmental professionals wonder, "What did I do before this?"
AWARDS
Award winning Wildnote extends a heartfelt "Thank You" to our team, our clients and our community of stakeholders who continue to help us develop, improve and succeed.

Building Community
We love winning awards for work we've done. We get even more excited about what we're about to do. As we work to make Wildnote technology consistently best in class, we know that connecting with clients face-to-face is the best way learn what it is they REALLY need, and to hatch those genius ideas!
Conference Connections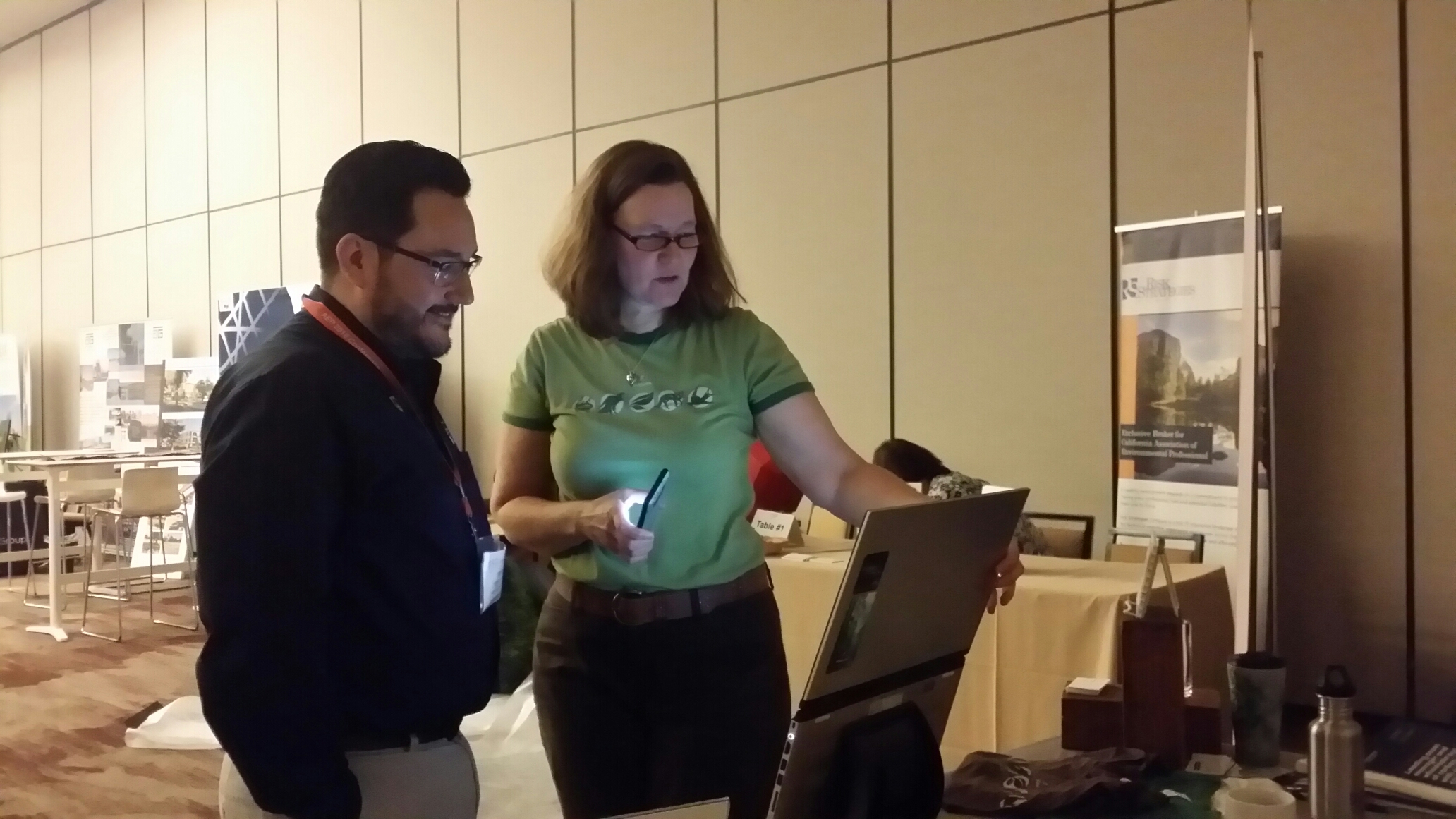 Our sales team and 'customer happiness' experts, Nancy Douglas and Chris Webster, hit the road last year and met with clients coast to coast while attending 14 industry conferences. To catch up on all of last year's brainstorms that have become this year's award winning toolbox, check out all Wildnote's features.
Learn About Wildnote and How the App Aids Habitat Restoration
Join us to learn how to use our CRM, wetlands, environmental compliance, restoration and monitoring tools. Catch a quick demo, get your questions answered, and learn about efficiencies and best practices using the Wildnote app. Sign up here to schedule a demo, pick your time, and bring your questions!
We may be winning awards for our brains, but we pay attention to beauty too! Checkout the website's new look. We've added a new, explanatory pricing page and created easier calendar access for you to schedule a demo or sign up for a free trial.
The Newsletter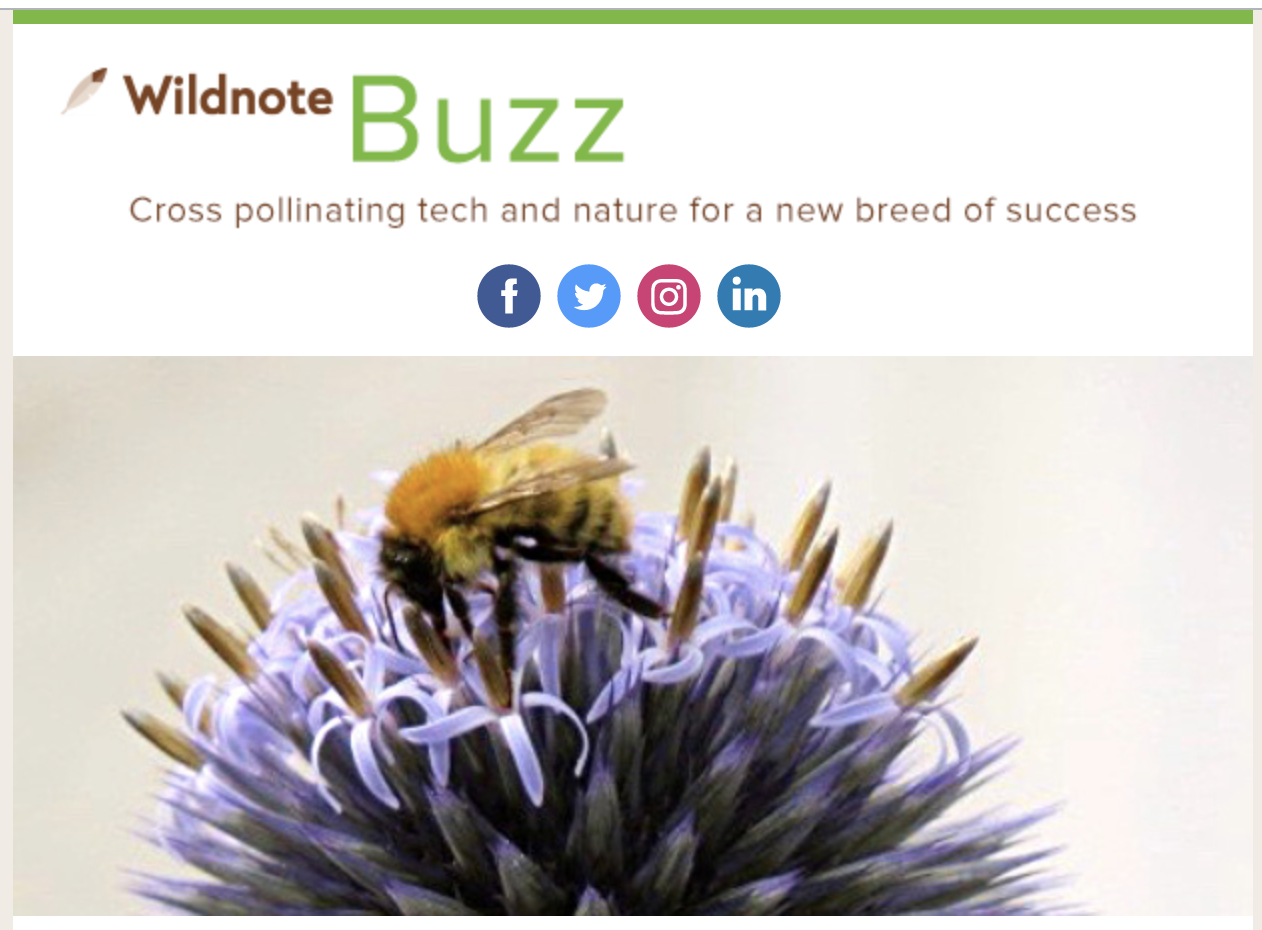 And finally, our newsletter has put on a new face and changed it's name. Look for "Wildnote Buzz" in your inbox, or sign up now to start receiving it. Stay connected with the latest Wildnote technology updates, find out what your peers are up to when you read about their projects, get links to news, current reports and discoveries, and everybody's favorite...waaaait for it...GEAR!
field data collection app, Kristen Hazard, awards and recognition
Related Posts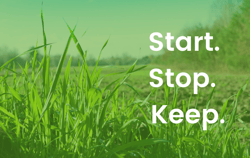 November 18, 2021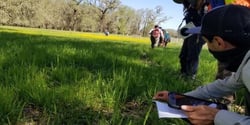 June 03, 2021