How Can Big Infrastructure Projects Yield Big Savings?
Environmental data management software, like Wildnote's field data collection app, is the key to project success for construction compliance consultants. Not surprisingly, field data collection and reporting issues are magnified with the size of the field survey team, so how can consultants deliver accurate data on infrastructure projects? How can they keep projects on time and on budget?
These issues were challenges for Caskey Biological Consulting, who was engaged to assess and monitor the habitat of protected desert tortoises. The project included the survey of hundreds of construction miles in the Mojave Desert. Founder, Jason Caskey, is well aware of the stringent guidelines that must be followed when undertaking assessment and construction compliance surveys, especially for large projects such as pipelines, oil and gas exploration, wind farms, utility lines, and roads.

Use a Mobile Field Data Collection App
As guardians of wildlife and habitat, Caskey's business mission is to provide clients with "comprehensive fieldwork and reports that will meet regulatory requirements." He realized that in order to more profitably continue that mission, he needed a mobile field data collection app that had these key features as a minimum:
Flexible, accessible and easily adopted for fieldwork, enabling staff to use their own (familiar) mobile phones or tablets—whether android or iOS—to enter survey data.
Offline productivity, cloud storage syncing, and integrated features
Removal of the need to transcribe handwritten notes, thereby reducing errors and—most importantly—improving data integrity.
The ability to deliver regulatory reporting in the strict format required.
Many Field Collectors Create One Unified Report
Once he was familiar with the standard features of Wildnote's environmental data management software, Jason Caskey contacted Wildnote's professional services with a custom request. He commissioned them to create the exact report export his client required, and never looked back. By implementing the Wildnote software, Caskey has an efficient way to review and edit information from the dozens of field biologists, and to consolidate all field data into the very specific single weekly report required by the utility. He is astounded at the time and frustration the Wildnote app and integrated software platform saves him.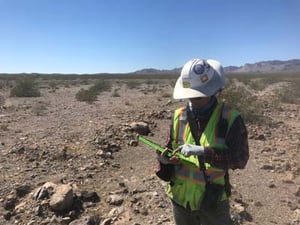 "Wildnote has really helped us solve the time consumption problems that come with field documentation, and also managing and reporting that documentation in the office."
Jason Caskey
Adopting Wildnote enabled Caskey to easily unify 250 individual field surveys and associated photos into a single document for the client to review each week. "We now have a custom photo-management system that gives us the photo log and data report that we need wrapped into one," Jason says.
Our client loves it and is considering requiring their other contractors to adopt a mobile app like Wildnote. [The clients] like the uniformity of the reports and we've been able to save them money, so it makes us more competitive.
Big Savings Mean More Competitive Bids and Higher Profitability
Jason estimates that each field data collector saves approximately one hour per day by using the Wildnote app. He saves an additional 10-12 hours per week on his own administrative tasks, resulting in a total savings of around $6,000 per week. These significant cost savings enable him to bid for construction compliance projects more competitively, while also providing the opportunity to increase profits and grow the business. He is also happy to be able to spend that extra day with his family!
What business or personal goals could you achieve with environmental data management software that handed you 20% more time every week?
Note: You can also read an expanded version of the Caskey Biological threatened habitat project here .
biological surveys, threatened and endangered species, gas pipeline projects, custom reporting
Related Posts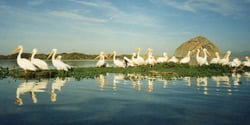 October 15, 2020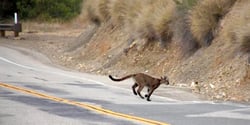 October 17, 2018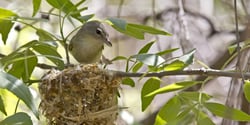 May 02, 2018