Wildnote's field data collection app just won kudos for keeping a project intact on a California military base. The agency was all set to begin structural repairs to buildings and infrastructure damaged during an earthquake in 2019.The project was permitted and ready to go when it became clear that the nearby town the facilities to house and feed the expected work crews. They needed a "company town," and they would have to build that too. Everything came to a halt. While the military did have a piece of property suitable for the buildings, it required a complex archaeological cultural resource management (CRM) site assessment before they could begin.
Efficient Field Data Collection App Beats the Clock
Chris Webster of DIGTECH specializes in using digital technologies for archaeological consulting. Tasked with the fieldwork for the fast-tracked construction project, Chris quickly assembled a 4-person crew to survey the 1200-acre site. He also put Wildnote technology to work to speed up documenting the archaeological finds, creating site records and producing photo sheets.
Behind schedule from the start, the pressure was on to get the additional work done. And because it was an added unanticipated expense, the pressure to keep costs down were immense. Chris knew Wildnote could beat the clock and meet the budget.
Wildnote really made the project possible. It was such a tight budget and using Wildnote makes it so easy. We cut way down on the time spent producing the complex California DPR Site Records.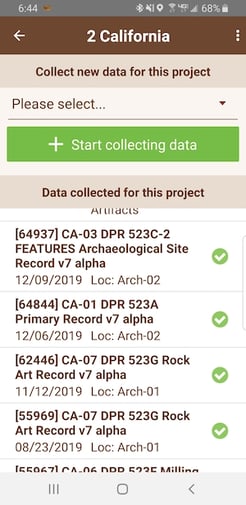 Checkboxes confirm surveys are synced from the field to office
Mobile App Keeps Data Organized
Armed with their mobile devices, crew members began the 8-day survey, requiring them to walk about 10 miles each day. During a first pass, they entered lat/long coordinates for each site in Wildnote's mobile field data collection app.
Once this initial site data was synced from mobile devices to the web app, they were able to regroup and easily assess the full scope of the survey. Knowing how many sites required documenting and their exact locations, allowed the 4-member crew to systematically divide the workload. Additionally, the saved coordinates enabled them to confidently and efficiently relocate each site to begin the more detailed survey.
The team recorded 14 archaeological sites, including more than 20 roads found on historical topographic maps and a further 74 isolated finds.
Integrated Photo Management
The survey crew also submitted 117 photographs using Wildnote's automatic photo management feature. With this integrated system, photos are attached to each survey, and metadata and captions are attached to each photo, saving hours of frustrating work. It also supports printing to 2-photo or 4-photo sheets, exactly as required by specifications. According to Chris, capturing so much photo data quickly was key to success.
When the State began issuing "shelter in place" orders, we had to really kick it into high gear to get the fieldwork done.

Primary record, Wildnote mobile app survey
Custom Surveys and Accessible GIS Mapping Data
For this project the fieldwork progress report had an exceedingly short 3-day turnaround. Chris explained how using Wildnote helped the contractor meet the critical deadline.
I used the Field Notes form that I designed, and another survey form, to track our progress. There was a lot of data! It's impossible to transmit and organize data quickly when it's buried in a stack of papers. Unwieldy digital formats are just as bad. We couldn't have just emailed or used Dropbox and got it done. With Wildnote, the project manager can just log in and instantly access everything she needs right there. She got the report out within the three days instead of the usual 2-3 weeks.
Accessible Data for GIS Mapping Win
With the fieldwork complete, Chris's team handed the data off to the primary contractor. Typically, survey data is collected on paper, painstakingly transcribed into company software for post processing.
However, by this point—exacerbating the already-tight timeline—shelter-in-place orders had been issued due to COVID-19. Staff designated for the next phase of work were now at home, self-isolating. And without Wildnote, they would have also been isolated from the data, as security policy prohibits home access to agency computers. Ordinarily, the collected field data would have been trapped at the office, but with Wildnote, the data was stored in the cloud. The team could continue working remotely. This was particularly important for the GIS department, which was able to carry on independently and add all required maps to the site records.
Photo Management Dropbox Integration
For logistical reasons, the team member tasked with photo quality assurance needed to remain working on site. The challenge she faced was in finding an approved way to upload the photos to the government server. Conveniently, Wildnote has an interface for downloading photos in bulk to Dropbox. As the government agency has a secure transfer system from Dropbox to their server, this integration allowed the photo quality assurance to continue. Throughout this process, the photos remain connected to the data for automatic reporting output.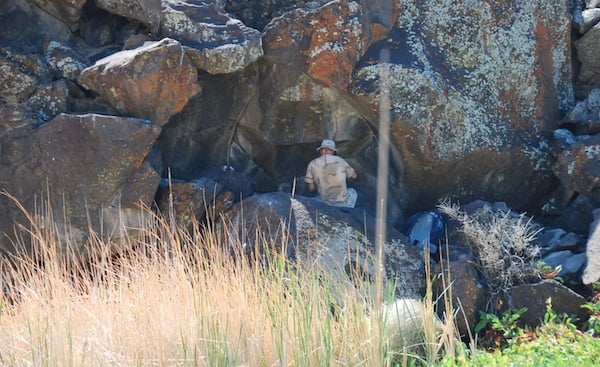 California Rock Art Foundation site observation
An expert on Chris Webster's team, Dr Alan Garfinkle Gold is also a champion of moving archaeology into the digital age. Dr. Gold believes that due to the urgency of this cultural resource management project and the timing of the COVID-19 pandemic, conventional manual data collection methods would have failed.
He summed up the benefits of using Wildnote for this archeological project:
We had to turn on a dime and there's no other way to do that unless you use Wildnote. There are other workarounds out there, but none of them offer the comprehensive integrated solutions that Wildnote performs.
How might your team benefit from a mobile field data collection and reporting system that empowers secure remote-workflow capabilities?
field data collection app, photo management, cultural resource management, California DPR form
Related Posts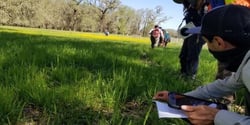 June 03, 2021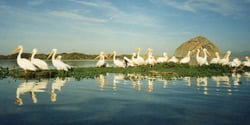 October 15, 2020